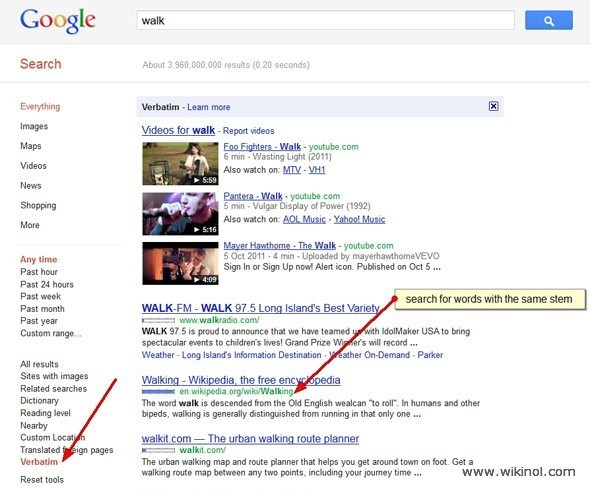 Google announce on the inside search blog that they are removed the "+" operator which before helps to search specific terms. According to Google + operator was being used by fewer people and not used correctly. Google team received lot of requests from users to tell Google to search using your exact terms. Google works hard to make search better and hence they introduce new search feature called Verbatim.
The new Verbatim tool will allow you to search for the exact keywords you typed and find the best results. Google's Verbatim tool suggest spelling corrections and alternative spellings, personalize your search with the help of information such as sites you've visited previously. Verbatim tool also include synonyms of your search terms to find related results, find results that match similar terms to those in your query and also searching for words with the same stem, like "walking" when you search for [ walk ].
You can use Verbatim tool for the occasions when you want to search for very specific term. To get access the verbatim search tool follow below instruction or check out in the image.
Type your search terms into the search box and type Enter.
Click More search tools on the left side of the search results page.
Click Verbatim.
If you can't find the Verbatim tool on your search result page then check back in a few days to try it out as it will be rolling out to all users over the next few days.